Floods damage fishing platforms on Plenty River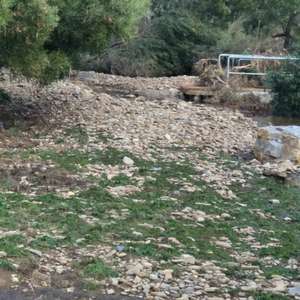 After numerous floods and repairs the disabled fishing platforms, on the Plenty River at the Salmon Ponds, have been removed due to safety concerns.
Anglers with disabilities have a number of other options in the area. There are purpose built platforms on the River Derwent at the Esplanade, New Norfolk and at Windsor Corner on the Lyell Highway west of New Norfolk.
Taswater generously allow anglers with a disability to fish from the two purpose built platforms at Risdon Brook Reservoir. The Reservoir is reserved for anglers eligible disabilities for the purpose of the Transport Access Scheme.