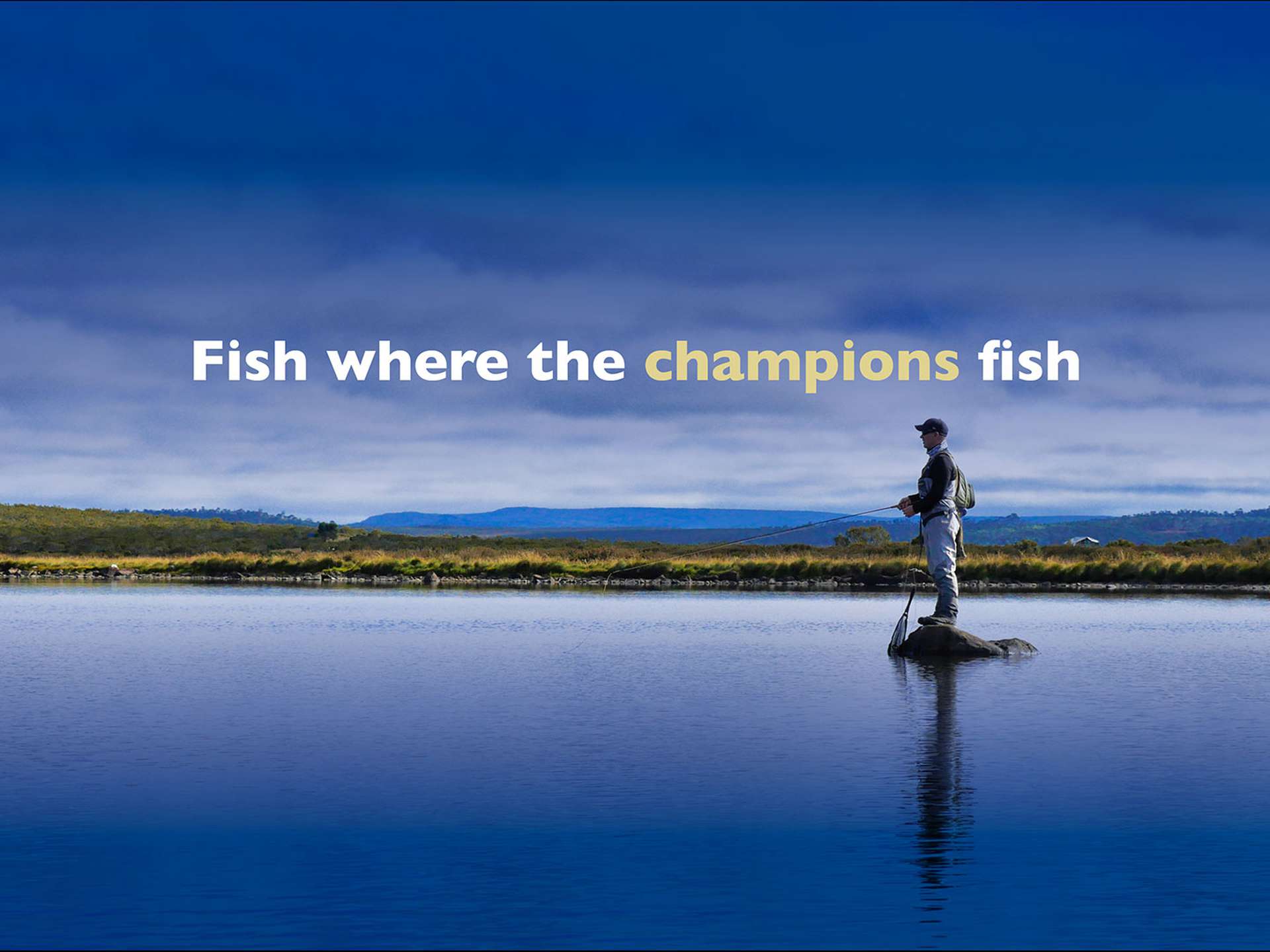 Tasmania, home of the World Fly Fishing Championship 2019
Trout Fish Tasmania
Tasmania's wild brown trout fishery, established in 1864, is one of the best in the world.
From accessible areas to remote wilderness, there is something for all anglers.
Our wilderness fishing is unique with thousands of lakes and tarns offering fishing like nowhere else.
Resident and sea run trout are a feature of our rivers and estuaries.
Tasmania's inland waters offer the chance to catch high numbers of fish or even the fish of a lifetime. By world standards the fishing pressure is low.
Whether you prefer bait, lure or fly fishing, there is something for everyone. Access is available for boating or shore fishing.
Good trout fishing can be found within two hours drive of all Tasmania's major cities.
The recreational fishery is based on the introduced salmonid species of brown, rainbow and brook trout and Atlantic salmon.
Native fish, including black bream, blackfish, short and long finned eel also form part of the Tasmanian recreational fishery.
To read more about the trout fishing experience in Tasmania's inland waters, including tips and advice, browse our Trout Fish Tasmania booklet.
Licensing
A current inland angling licence is required to fish with a rod, reel and line in any inland water in Tasmania. Other rules apply and can change from water to water.
On the Going Fishing section of this website you can find out about;
licensing,
rules and regulations,
access to waters, and
preventing pests species,
other useful information to help your fishing.
other useful things to know and check before you head out to fish the Tasmanian inland waters