Opportunity for anglers with a disability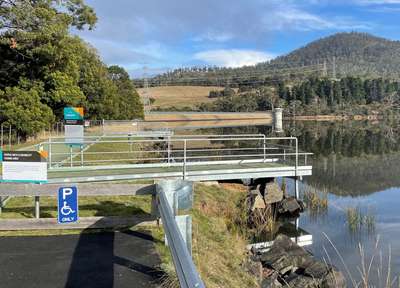 Taswater generously allow anglers with a disability to fish from the two purpose built platforms at Risdon Brook Reservoir. The Reservoir is reserved for anglers eligible disabilities for the purpose of the Transport Access Scheme.
Adjacent parking and level access to this picturesque and sheltered water make it the ideal location. Current high water levels provide perfect conditions for anglers to fish for the rainbow trout stocked by the IFS in both 2020 and 2021. These fish should be in prime condition with little competition for the food available in the reservoir. Anglers are reminded that bait fishing is not permitted and angling is only allowed from the two platforms. All other Inland Angling regulations apply.