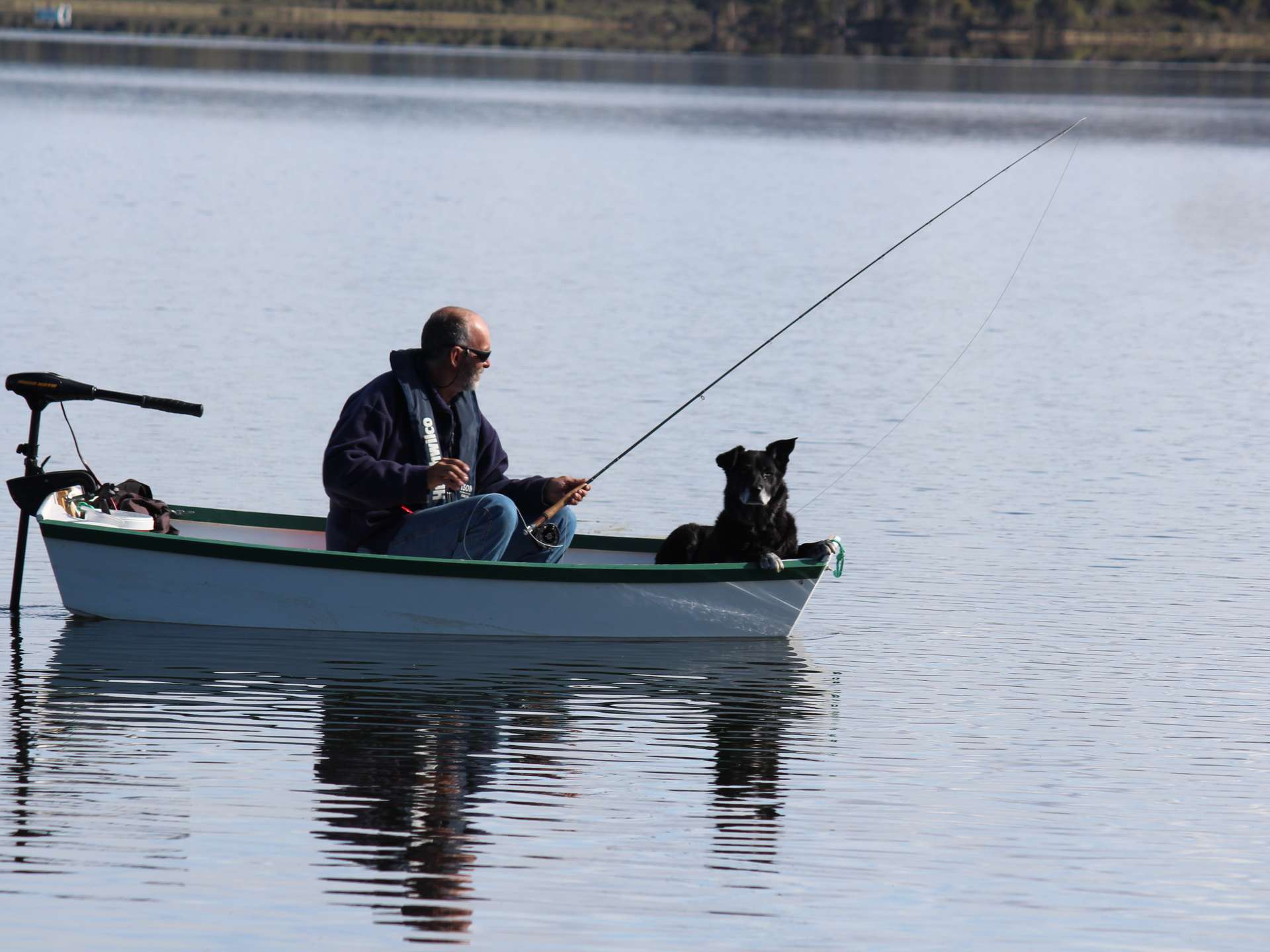 Safety
Fishing is not dangerous but safety around water is essential.
Learn how to swim and use caution when wading and boating.
Fish with a friend and supervise junior anglers.
Be prepared for the weather. Waterproof clothing is essential in Tasmania at any time of year. Keep warm in cold weather, cool in hot weather. Wearing the correct clothing can help protect against injury or insect and snakebites.
Handle fishing equipment responsibly. Look behind before casting. Don't snag your line and hook on a power line, tree or person. Don't leave tackle and rods on the ground where someone can trip over them, step on a hook or break something. Remove the hook or lure from the line before storing it in your tackle box or when transporting fishing equipment.
Boat Safety
Be careful when boating on inland waters. The water can be very cold, the weather can change quickly and there could be submerged trees and snags, shallow sand bars, and other things hidden just below the surface. In addition, lake levels change across the year uncovering hazards.
Inland waters are often coloured and constantly changing. Always maintain a safe speed and proper look out. Be familiar with the area before attempting any high-speed activities.
Make sure you follow all Marine and Safety Tasmania (MAST) boating safety requirements. You will find these on MAST's website, mast.tas.gov.au.
Wader Safety
Waders are great for staying dry and warm. Take care in using them boats, fast running water and around uneven shores.
Hypothermia
Prolonged heat loss due to immersion or insufficient clothing in cold, wet and windy conditions can lead to hypothermia at any time of year. Take precautions against the risk of hypothermia and be aware of its symptoms and treatment. For more information, head to MAST.