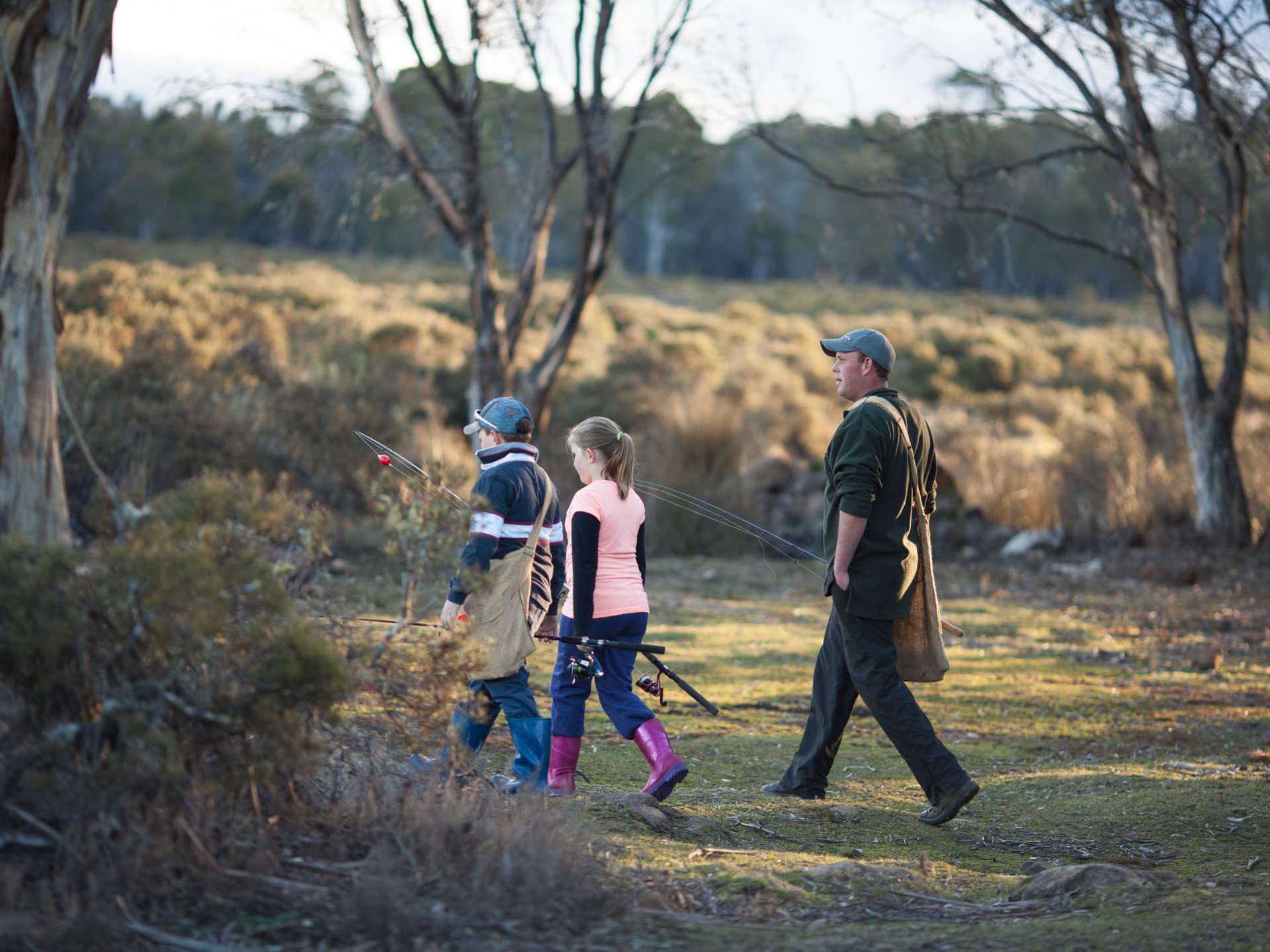 Accessible Angling
Everyone can enjoy fishing but accessing a good fishing spot can sometimes be tricky. Around the State there are facilities built to make angling easier.
Here is a list of where can find accessible angling around the State.
South
Risdon Brook Reservoir, near Risdon Vale on Hobart's eastern shore is reserved for anglers with a disability. A carer or attendant may accompany you. You can only fish from the two purpose built platforms. As Risdon Brook Dam is a domestic water supply, you cannot fish with bait or clean fish.
Only anglers with with a Transport Access Scheme permit may fish.
Plenty River adjacent to the Salmon Ponds:
Due to flood damage the disabled platforms at the Salmon Ponds have been removed. There is no longer disabled access to the Plenty River.
River Derwent
Mason Point, Riverside Drive Bridgewater
New Norfolk

Various locations along the Esplanade including opposite the caravan park, breakwall at pontoon and purpose built platform accessible via foreshore pathway. Jetty on Rocks Road.

Windsor Corner

4.5 km upstream of New Norfolk on the A10.
Purpose built platform, access path and picnic tables.
North
Brumbys Creek weir three. Downstream from Lees Bridge, there a number of locations along the creek providing close vehicle access.
Brushy Lagoon: The dam wall offers level access for anglers.
Four Springs Lake: An all-purpose accessible angling platform is located at the southern end of the car park. A jetty adjacent to the boat ramp is also suitable for angling although subject to boat traffic. Wheelchair access to both facilities is possible with assistance.
North West
Lake Kara: The dam wall at Lake Kara provides level access in close proximity to deep water.
Pet Reservoir: The access on the north western side of the dam in Ridgley has level parking, wide pedestrian access and 50 metres of gently sloping path to the water's edge.
South Riana Dam: Level parking and 60 m of gently sloping path through a 1,300 mm wide gate to the water's edge.
---
Remember that an angling licence and rules apply.