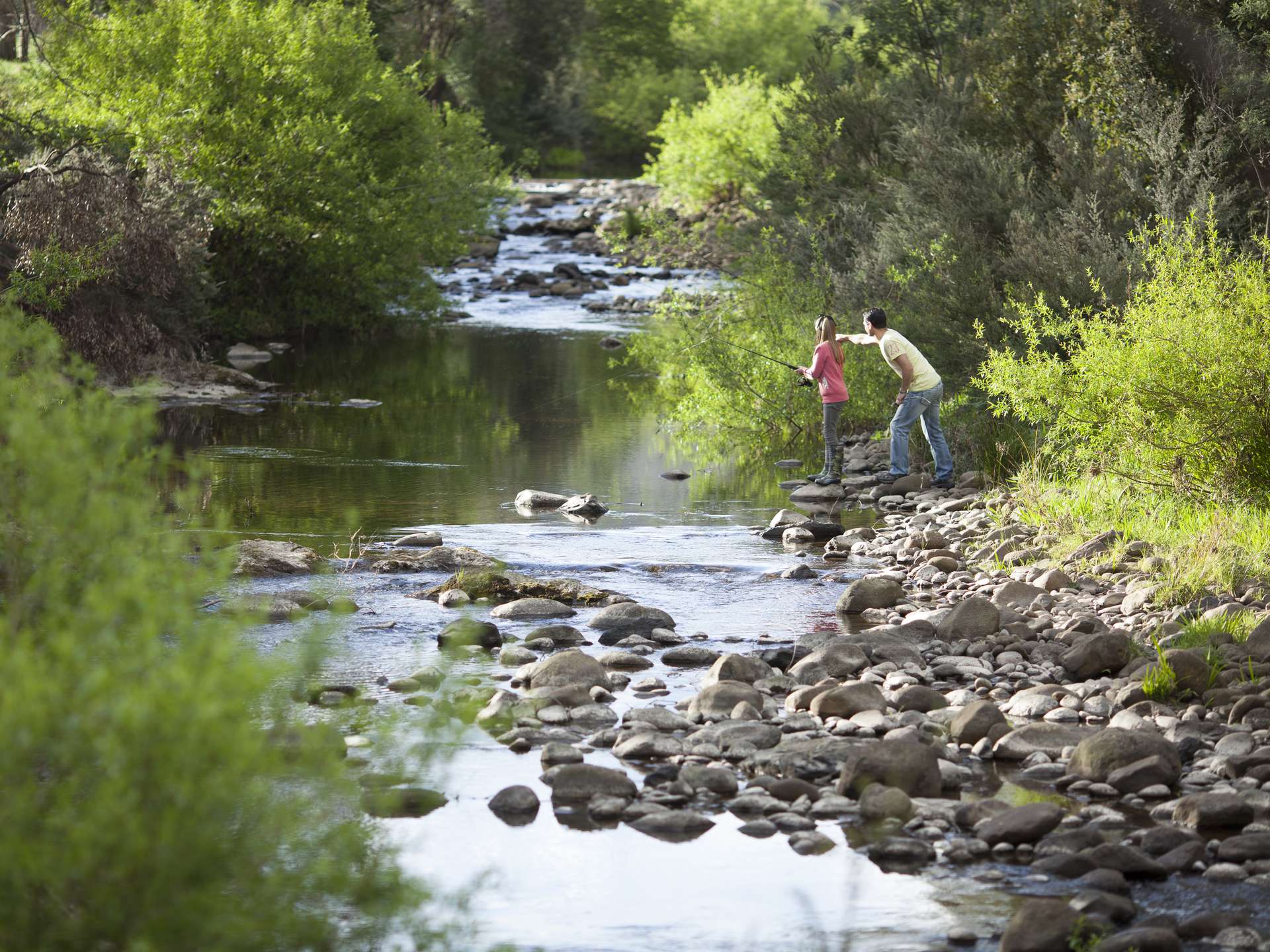 Anglers Access Program
The Angler Access Program improves access for anglers to Tasmania's fisheries. This involves working with landowners and creating formal access agreements.
Rivers often flow through multiple properties. These may be a combination of public and private land. Private land title generally extends to the edge of the river, and occasionally to the middle.
An angling licence does not give permission to cross private property to fish,
The IFS and Anglers Alliance Tasmania work with landowners to develop access.
Access points are clearly marked with signs on major fisheries around the State.
Anglers play an important role in maintaining good relations with landowners.
Please understand that access is a privilege not a right.
When in doubt, ask for permission before accessing the water.
Please observe the access rules and warnings on signs.
Many lakes in Tasmania exist on Hydro Tasmania or reserve land (Crown, National Parks etc.). Public access is generally permitted across the land to the lakes and around the lakeshores. Hydro Tasmania does control access to areas where there is infrastructure or safety issues. Appropriate warnings generally sign these areas.
The IFS and Anglers Alliance Tasmania work with landowners to develop access. Participation in the Anglers Access Program is voluntary. To find out more download the Information for landowners brochure.
Anglers Access Program brochures
We have developed brochures and fact sheets with access information for popular lakes and rivers. Each includes a map showing access points and important information for local and visiting anglers including angler's code of conduct, regulation, safety, environmental issues and fishery management objectives.
Click on a water to download a copy of the Anglers Access Program brochure.