More rainbow trout released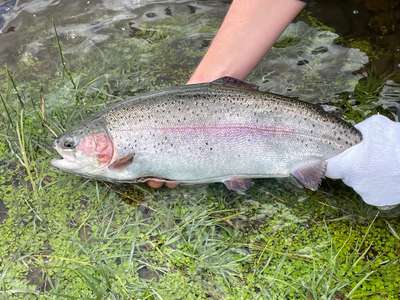 The Huon Aquaculture Group continues to donate some very welcome rainbow trout that are being used to stock popular public fisheries. Yesterday we transported fish from the Millybrook Hatchery and released 1500 of them into Brady's Lake, 150 into Pioneer Lake and 75 into Briseis Hole (Derby Mine Hole). These fat, healthy fish averaged 1.3kg but ranged up to 2kg. They are going to provide some exciting sport for anglers in these regional areas.
Thanks Huon Aquaculture Group.
Stay tuned as more fish will be released.