Things to check before you go fishing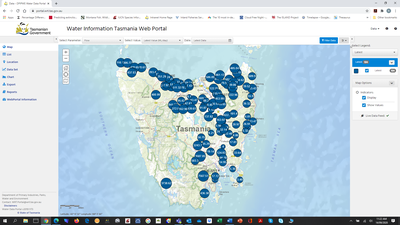 Do you like to plan before you go fishing? Social media is a great place to gather information on where is fishing well. For weather information the Bureau of Meteorology is a good spot to check the weather. For daily lake levels go to Hydro Tasmania.
However, when it comes to rivers more generally and those lakes not managed by Hydro Tasmania, it can be much harder to get timely and reliable information. One site that is available to fishers is the river level portal on the Department of Primary Industries, Parks, Water and Environment. This site provides river level and flow information for many of the major rivers, along with continuous water temperature, some turbidity data and other water quality information for a select few major catchments. If you are having trouble working out all the information you can download the Getting Started manual.
Have a look at "Things to Check" on the IFS website for a range of information that will also help you plan for your next trout fishing trip!
With the weather on the improve, it is a great time to get out in the 'great outdoors' and catch a trout or two!