Temporary closure of Lake Sorell to finish off carp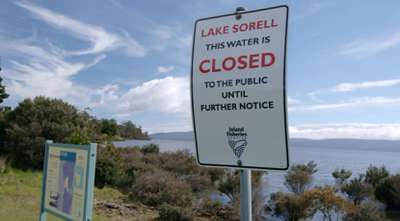 After 25 years Tasmania is on the cusp of being carp free. It is estimated that there are now less than 5 carp remaining in Lake Sorell.
In order to continue intensive fishing effort to remove and eradicate any remaining carp, a temporary closure of Lake Sorell is required. This closure will occur from Monday 26 October 2020 until further notice. This is in line with the start of the carp spawning season, where rising lake levels combined with increasing temperatures trigger carp to move into the shallows, making them more vulnerable to capture.
The lake closure will be closed below the high water mark to all public activity, which includes fishing, boating, swimming, and duck shooting.
For more information contact 1300 INFISH.