Lake Sorell 2020-21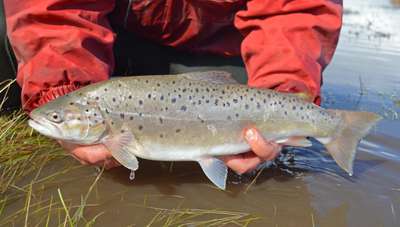 Lake Sorell will be open to anglers on Saturday 1 August 2020 in line with the start of the brown trout season. Note: Temporary periods of closure will be required during spring and summer and these may occur at short notice to achieve carp eradication. The Lake Sorell fishery is likely to have a similar recovery as occurred in Lake Crescent where it took a number of years for the fishery to rebuild after the intense carp fishing effort.
Generally early season is best for fishing. Remember to keep an eye on the water level as it is still relatively low and it will need more rain if it is to rise into the marshes. You can follow lakes Sorell and Crescent water levels at https://dpipwe.tas.gov.au/water/water-data/lake-levels
The lake is large and shallow. Boat operators should beware of the many reefs and that conditions can change quickly.