Latest carp report now available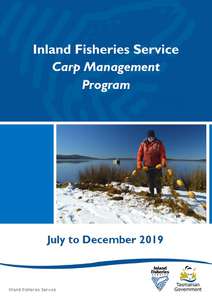 Lake Sorell was re-opened to the public on 8 February. This temporary re-opening is part of the successful progression of the Carp Management Program. We have removed 41 496 carp from the lake.
We have caught five carp this spring and summer despite intensive fishing.
Juvenile carp surveys started in December. These will continue through until March. No juvenile carp have caught. This means there has been no spawning.
To find out more, read the Carp Management Program report for July to December 2019.