Large fine for whitebait poacher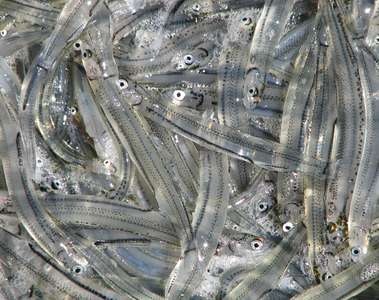 Peter Mervyn MUNDAY of Mella appeared in Smithton Magistrates Court on Wednesday 30 October 2019. He was sentenced on 28 charges relating to the illegal taking of whitebait from the Duck River during September 2018.
Mr MUNDAY was fined a total of $23,798. This is the largest individual fine ever imposed under Inland Fisheries Legislation.
Mr MUNDAY was caught fishing for whitebait illegally at the Duck River on six occasions during September 2018. At this time the Duck River was closed to the taking of whitebait. This penalty should serve as a warning to anyone choosing to disregard the strict regulations around the taking of whitebait.
Since the closure of the whitebait fishery in Tasmania during the 1970's, the fishery has been characterised by poaching and illegal sales. A limited recreational fishery was re-opened in 1990 that allowed for a tightly controlled harvest with strict bag limits and waters that are rotated on an annual basis. The illegal taking of whitebait, such as the actions of Mr MUNDAY has the potential to seriously jeopardise the future of this fishery.
If anyone notices or suspects illegal fishing in our inland waters, we urge you to report it to us on 1300 INFISH as soon as possible. We need your help to protect our valuable Inland Fisheries.