Brushy Lagoon road works complete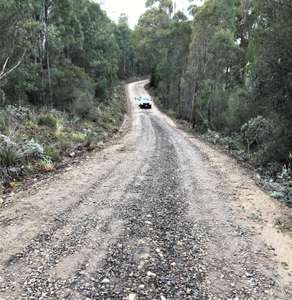 The IFS has recently upgraded the road to the eastern boat ramp at Brushy Lagoon.
Vegetation has been cleared from both sides of the road to improve line of sight and the road has been potholed and graded.
Anglers should exercise extra care on the road as it is still soft and slippery in places due to recent rains.
Please help keep the road in good condition by driving under 40 kmh.
Anglers at Brushy Lagoon are having success catching both brown and rainbow trout on lures and bait. Please release any undersize or recently spawned fish so they can gain size and condition.