Trout Weekend 2019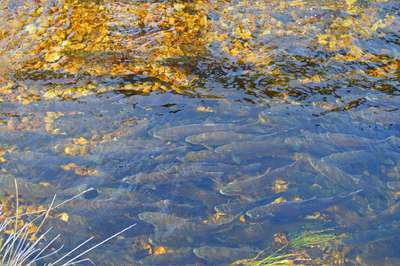 Trout Weekend is back for 2019.
From 10 am until 3pm over Saturday 18 and Sunday 19 May at the Liawenee field Station, yingina/Great Lake
Come with your family, enjoy displays, demonstrations, the ever-popular junior angling pond, and see the hundreds of wild brown trout on their annual spawning run.
There is something for everyone at Trout Weekend.
Read more on the Trout Weekend webpage.
And don't forget the IFS Photo Competition is on again.
We are looking for photos of trout, families, kids, female anglers and scenery shots.
There are cash and gear prizes on offer
1st Place: $500
2nd Place: 1 x pair Neoprene waders (Fly 'n Dry)
3rd Place: 10 x Lures (Hueys Lures) 4th place 10 x Lures (Huey Lures).
You can submit up to six images with a maximum size of 5 MB each.
Images will be showcased and the winner announced at Trout Weekend 2019.
Download the entry form from www.ifs.tas.gov.au
We are accepting entries until 5pm on Tuesday 30 April 2019.