Dark Waters - Discovery Channel and Animal Planet in Tasmania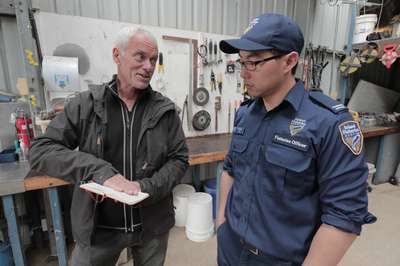 In November last year the British television presenter and biologist Jeremy Wade travelled to Tasmania to do some filming for his latest TV show, Dark Waters. This particular episode is focused on the Tasmanian Giant Freshwater Crayfish (Astacopsis gouldi), but it also covers the carp management, the threatened golden galaxias, the river blackfish, and some historical aspects of fish species in Tasmania.
This episode (s01e07) titled "Jurassic river beast" is now available on the Discovery Channel and Animal Planet, and features some spectacular landscapes and unique creatures found around Tasmania.