Fisheries Habitat Improvement Fund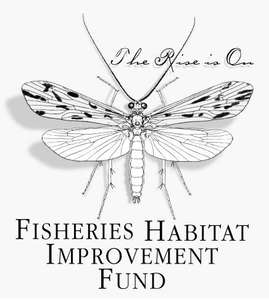 The Fisheries Habitat Improvement Fund was originally founded in 2000 as an environmental not for profit Trust whose aim was to fund environmental projects that supported, preserved, protected or enhanced freshwater fish habitat.
The first project supported by the Fund was the rehabilitation of Shannon Lagoon and a number of works were undertaken to achieve this including bitumen surfacing of the road to reduce sediment run off into the lagoon. At the completion of this project the Fund committee changed and some impetus was lost in seeking new projects however donations held were retained and maintained.
A new committee has recently been appointed with representatives from the Inland Fisheries Advisory Council, Anglers Alliance Tasmania, Trout Guides and Lodges Association and the Inland Fisheries Service. The committee is considering project funding guidelines, the application process and the selection process for evaluating project proposals. The aim of the committee is to call for project proposals on the 1 July 2018, with applications fro the firt round clsoing on 1 February 2019 and to initiate a successful project or projects in the 2019-20 financial year. In the interim the Fund will be actively seeking further support in order to build the existing reserves of the Fund to support meaningful projects relevant to the States freshwater ecology. Donation over $2.00 are tax deductible. Please contact Tony Wright at the Inland Fisheries Service for any further information and for donations on 03 61653807.