Arthurs Lake boat ramp maintenance and inspection completed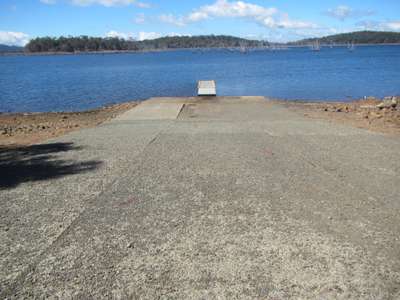 MAST and IFS conducted routine maintenance on the Arthurs Dam and Jonah Bay boat ramps last week where the pontoons were freed from debris and the mooring cables checked and adjusted. Both pontoons and ramps provide safe and convenient launching for the remainder of the 2015-16 angling season.
The Pumphouse Bay ramp is also providing good launching at current lake levels.