Anglers Access - we've started looking at what the floods left behind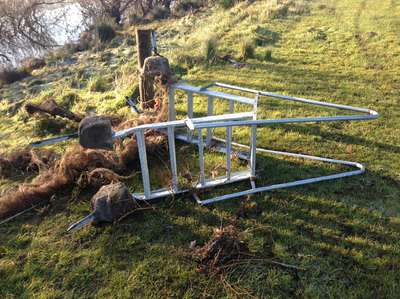 IFS has started working our way around the state looking at damage to Anglers Access infrastructure after the floods.
The new equipment on the South Esk River largely escaped even though the flood waters nearly set a record.  Some of it was completely covered by water and survived. One stile at Perth has been taken away because of damage.
We've also looked along the Lake River and Brumbys Creek and cleared any major damage.  Lots of debris, a few dented and bent stiles and signs, but all still standing and ready for use.
The word from along the Mersey River is not good, we're expecting some major damage in this area.
We're going to keep working over the coming weeks, making our way to the North Esk, Mersey, Meander, Macquarie and Leven rivers.  Once we know what needs to be done, we'll come up with the best way to get it done, then we'll get out there and do it.