Anglers - Keep an eye on Lake Dulverton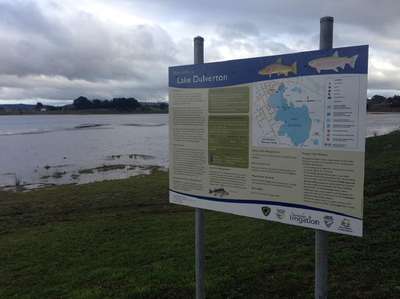 Last year the Southern Midlands Council and IFS got together to improve the fishery at Lake Dulverton.  Since then water has been added to the lake as a part of the Midland Water Scheme with an aim to put about 430 mega litres in each year for three years.  The plan is to bring back the natural and recreational value of the lake – this of course means fishing!
As winter sets in the thick strap weed is dying back, the water is starting to rise (the rains through the midland helped that) and the fish that were stocked in previous years should be fat. The season opens here on the 6th of August so make Lake Dulverton a place to call in and fish as you travel past or your final destination.