Looking at the issue of the Arthurs Lake fishery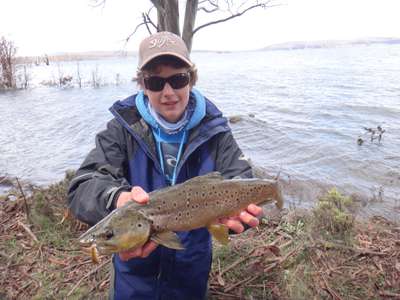 Many anglers have raised concerns regarding the performance of the fishery at Arthurs Lake. Arthurs Lake usually has a high catch rate and anglers rarely go away disappointed after fishing there. For the last couple of angling seasons the fishery has been fishing relatively poorly, particularly for fly fishers.
The IFS has been looking at some work undertaken by Entura and Hydro Tasmania as well as its own data collected on the Arthurs Lake trout fishery and put together an article discussing the issues that may be influencing the performance of the fishery. The article can be found here.