Road closure at Kentish Park, Lake Barrington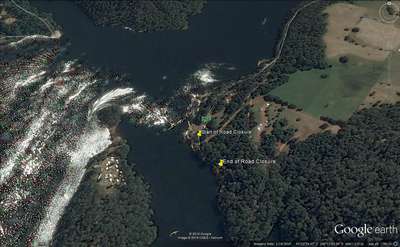 Kentish Council advise that the erosion works at Kentish Park at Lake Barrington are planned to start 2 May 2016 and continue for three weeks.
The lower road from the shelter opposite the southern boat ramp (sealed section) to the day use area past the water pump (gravel section) will be closed during the work on erosion.  Map attached to this story.
In addition to the lower road, from the shelter to the day use area, being closed - the main access road to the boat ramps will be closed for a period of time to enable a road barrier to be installed. The top road will remain open.
Material and equipment will be placed in the vicinity of the primary boat ramp area for the majority of the time.
The top road will still be open during this period so that access can be gained to the Forestry owned land and Kentish Aquatic Club.