Salmon stocked into Craigbourne and Meadowbank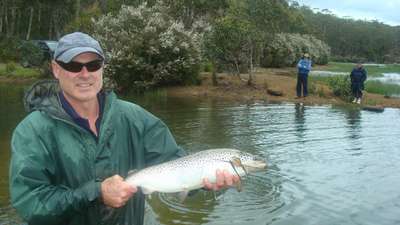 During the last week in February 2015, 900 Atlantic salmon were stocked into Craigbourne Dam. Meadowbank Lake received a stocking of 2000 salmon during the first week of March 2015.
The fish were donated by Tassal from their Russell Falls Hatchery. Averaging at 800 grams these fish will be a welcome addition to these southern dams and provide some great fishing opportunities for Autumn.
Anglers are reminded that both waters have a daily bag limit of five fish with a minimum size of 300 mm and no more than two of these are to be longer than 500 mm.