Improvements made to Lake Crescent Canal entrance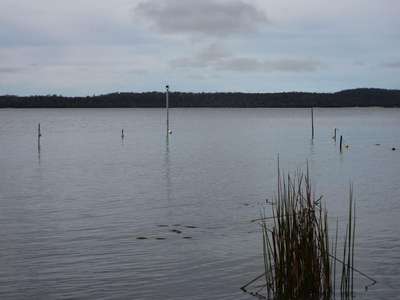 With great support from MAST, IFS has been able to considerably improve the entrance into the launching canal at Lake Crescent.  A steel post that was situated about two thirds of the way across the the canal entrance has been removed.  This now provides an approximately six metre opening to the canal thus making it easier for boat owners to enter or exit the canal, particularly in windy conditions where previously it was quite difficult.  Also, a solar operated navigation light has been installed on the starboard side of the entrance and will give boat operators guidance to the canal entrance in poor light situations.

Boat operators are also reminded that Lake Crescent whilst at a moderately good level, does contain numerous rocky outcrops and reefs across the lake and therefore anglers should boat with care.