Boating hazards at Lake Crescent now clearly marked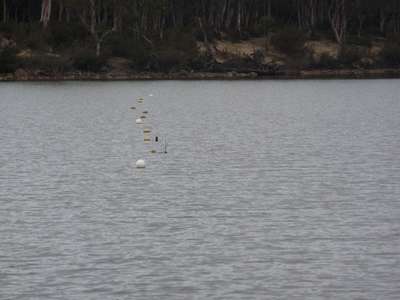 Anglers are advised that there is a significant boating hazard approximately mid way along the sandy beach on the eastern shore of Lake Crescent.  The hazard constitutes a number of star pickets which are just under the surface.  These are the remains of a fence that was erected by an adjacent landowner when the lake was low in 2008.
IFS staff have attached buoys to the pickets and will remove them when water levels permit.  In the meantime, anglers should be aware of this risk along with other rocky reefs which are scattered across the lake and boat with care.