Fitness - another reason to go fishing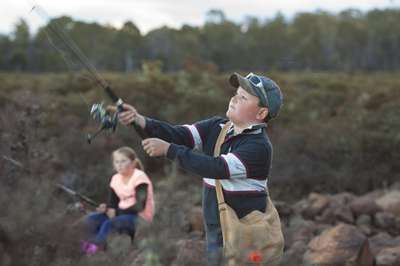 Going fishing is not only a great way to relax and unwind but it also offers health benefits.  So next time you are told you need to do some exercise tell them you are going fishing!
Wading for 4 hours burns 4184 kilojoules (1000 calories)
Casting works the deltoid, triceps and bicep muscles
Swift river currents when wading cause resistance that strengthens muscles in your legs
Fighting to land that monster trout strengthens your upper back muscles and shoulders
Working to stay upright against the force of water tights your abdominal muscles
Scrambling over rocks strengthens your core.
Our Christmas gift to you!
Wishing you and your family a happy and safe Christmas and holiday.