Reminder of the Lake Sorell closure for the 2014/15 angling season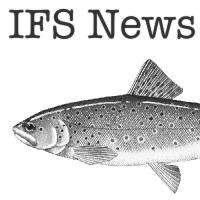 A reminder that Lake Sorell remains closed for the 2014/15 angling season due to carp control activities. This is an extension of the closure from the previous seasons.
Inland Fisheries Act 1995
Notification of Closure of Lake Sorell. I, John Diggle, Director of Inland Fisheries, acting in
accordance with Clause 3 of the Inland Fisheries (Delay or prevention of Spread of Controlled Fish) Order 2003 hereby advise that Lake Sorell is closed below its high water mark and access is totally restricted to all persons from Saturday 2 August 2014 until further notice unless otherwise authorised by me in writing.
Further I hereby direct, pursuant to Section 152(4) of the Inland Fisheries Act 1995, that access by persons and the activities of such persons in and around Lake Sorell be restricted in accordance with the above notification.
Dated Wednesday 30 July 2014.
John Diggle
Director of Inland Fisheries