End of the 2012/13 season for Brown Trout Waters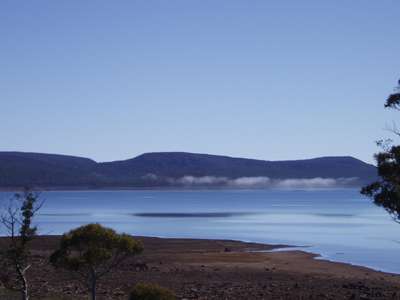 Most waters in Tasmania closed to angling as of midnight 28 April 2013. While for some this marks the end of fishing till the August opening of the 2013/14 season there are still opportunities for those that wish to fish through the winter period.

Dee Lagoon, Lake Skinner, Lake Rowallan, Lake Rosebery,  Lake Meston, Junction Lake and sections of each of the following rivers; Weld River (South), Weld River (North), Mersey River (above Lake Rowallan) and the River Leven are all open till midnight Sunday 2 June 2013.

The following fisheries are open to angling all year: Craigbourne Dam, Brushy Lagoon, Lake Barrington, Great Lake (except for Canal Bay), Hunstman Lake, Lake Burbury, Lake Pedder, River Derwent downstream of the Bridgewater Bridge, River Leven downstream of Allisons Bridge on Golf Course Rd and the Tamar River.
Meadowbank Dam is another water open all year round but is unlikely to be refilled until the last week in May 2013. Hydro Tasmania is currently carrying out maintenance on the Meadowbank Dam crest gates. To complete this work safely Lake Meadowbank has been drawn down to approximately 6 metres below its normal level. The exposed areas of the lake are muddy and slippery and water may rise without warning. Access to the boat ramps and lake shores is prohibited to ensure public safety.