If boating wear your PFDs and obey the speed limits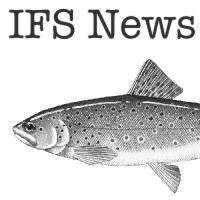 Inland Fisheries Service compliance officers are noting an increasing trend of anglers failing to wear personal floatation devices (PFDs) or life jackets as they were once called. It seems the deaths from drowning by anglers not wearing PFDs that occurred in the late 1990s and early 2000s have been forgotten. Not only is it illegal to not wear a PFD in a boat under six meters whilst under power, it is also dangerous.
Speeding boats on our inland waters are also illegal, dangerous and very annoying for anglers on and around the water.
This weekend IFS compliance officers will be patrolling several waters of the Central Highlands this weekend on the lookout for those flaunting these laws. Failure to comply with boating regulations could result in an unwelcome fine for some anglers.