New access arrangements at Lake Lea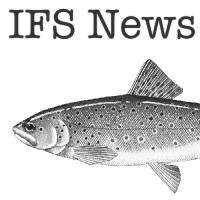 In response to an increase in prohibited off road activity at the Vale of Belvoir and Lake Lea areas Parks and Wildlife Service have introduced some changes to access arrangements described below and shown on the attached map.
Of most interest to anglers are changes in arrangements for boat launching and camping at Lake Lea.
Boat launching
Boat launching is now limited to the area adjacent to the causeway on the access road. This area is suitable for small boats and canoes and will only be operable at high lake levels.
The boat launching area and associated track to the north east of this location has been closed as the track is highly eroded and in need of rehabilitation and there has been significant damage to lake grass beds and buttongrass moorlands due to destructive off-road vehicle driving around, and in, the lake.
Camping
A designated camping area has been formalised to the south east of the lake and on the access road into the Vale. This has been necessary to localise camping to a select few areas to limit the damage to vegetation across multiple areas.
For further information on these changes or any other access arrangements for the Vale and Lake Lea contact:
Cameron Brooke
Ranger, Cradle Mountain
PH. 03 64921133