Tagged trout caught in Lake Burbury Fishing Competition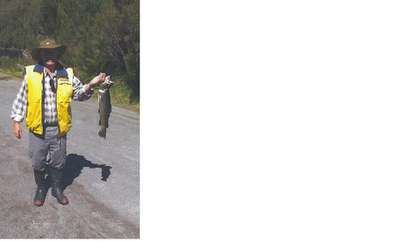 In support of the Queenstown Anglers Club's Lake Burbury Fishing competition for 2012 the IFS released five tagged brown trout, each with a prize of $100 if captured.
Of the five fish released one was caught. The lucky angler was Mr Leo Newail who caught a 1.9 kg tagged brown trout. Leo received $100 courtesy of the IFS.