Lake Kara gets salmon and more broodstock for Brushy Lagoon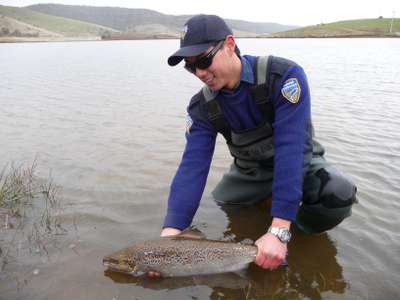 Lake Kara was stocked on 24 August 2012 with 450 Atlantic salmon averaging just under 2kg, the fish were donated by Saltas from Wayatinah. This is a fishery that has always struggled to show good results but is a popular water amongst North West anglers. Hopefully this trial stocking may result in some good catches for those that like to fish this water.

Brushy Lagoon was stocked with 500 rainbow trout averaging 2.5kg on 23 August 2012, the fish were donated by the Springfield hatchery. This follows on from Atlantic salmon stocked there two days earlier, donated by Saltas from their hatchery at Wayatinah.