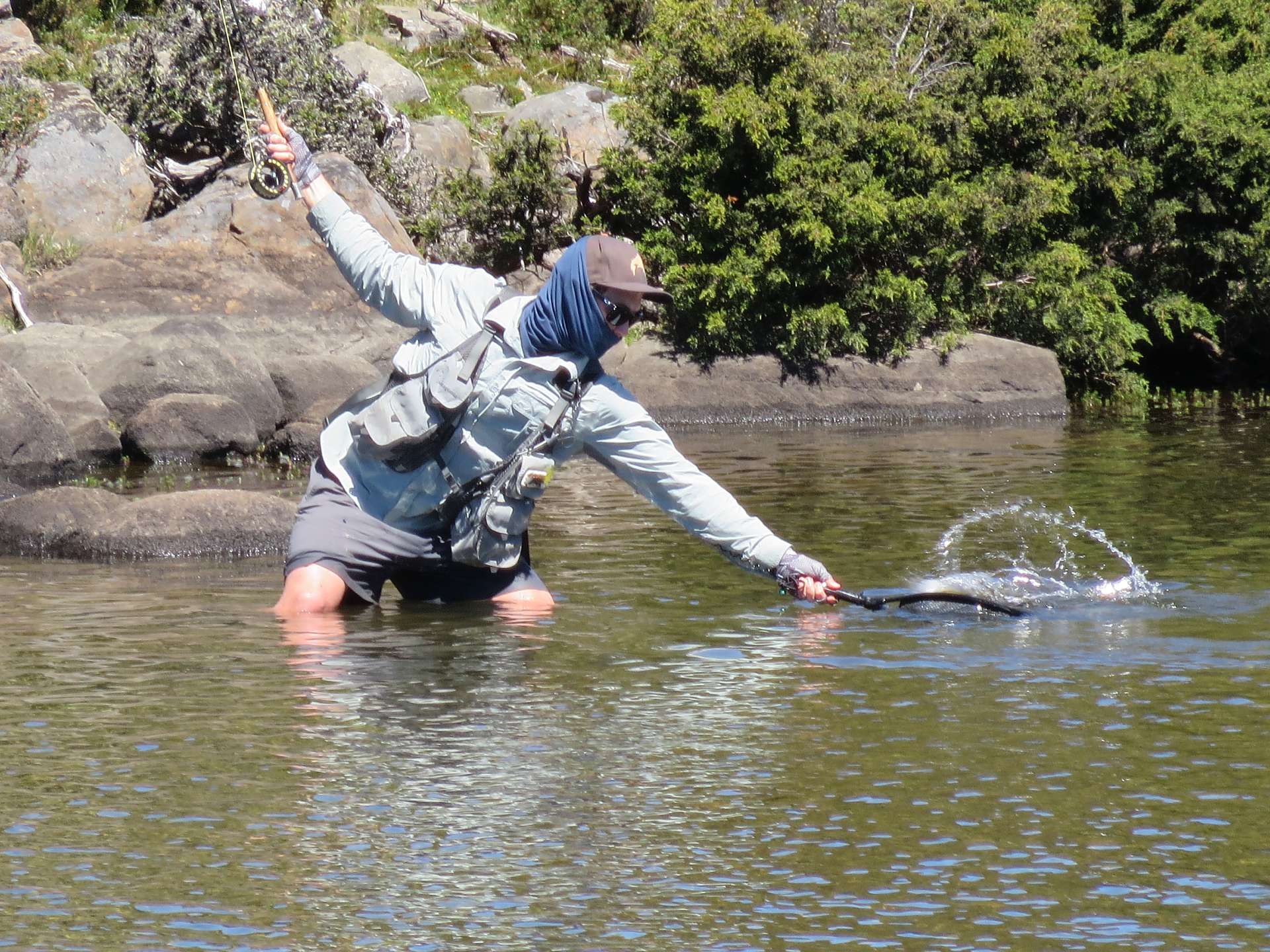 Buying a licence for someone else?
Over the phone
The simplest and easiest way to buy a licence for someone else is to give IFS a call and buy the licence over the phone. This way, an email address is not required to set up an account for the person receiving the licence.
Call (03) 6165 3808
In person
You can also buy a licence through an IFS Agent or Service Tasmania and once again, you will not need an email address to set up the angler's account.
Using your own email address
Finally, you can set up an account for them online using your own email, or possibly their email if you know it. Be aware that using their email address will notify them immediately of the purchase, if you are planning on it being a surprise present.
If you are unsure as to whether they have previously purchased a licence, we would strongly recommend purchasing over the phone as IFS staff will be able to check whether they have an existing account. Also be aware that if you use your email address you will receive the renewal notices instead of the recipient.