Freshwater fishing opportunities for anglers with disabilities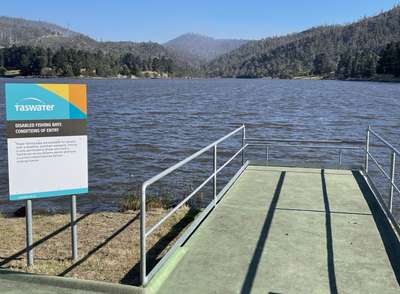 Anglers with disabilities and mobility issues often have difficulty finding fishing spots. The IFS recommends a number of locations that may be suitable depending on your specific restrictions and available assistance. There are purpose built platforms at Risdon Brook Dam that are specifically designed and reserved for anglers with a disability. Other options in the south are on the River Derwent at the New Norfolk esplanade and Windsor Corner on the Lyell Highway. In the north a platform at Four Springs Lake is a great location particularly early in the season when lake levels are high. In the north west a level path provides access to the grassy shores of South Riana Lake and good access to the waters edge is available at the north western end of the Pet Reservoir.
All of these waters have plenty of trout so get out there!