Roadworks at Fisheries Lane, Brumbys Creek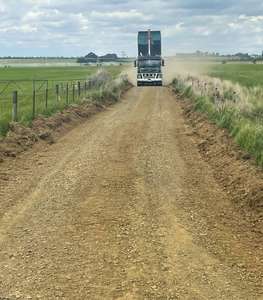 IFS has completed maintenance to Fisheries Lane, the access road to Weir 1 at Brumbys Creek. Fisheries Lane is not a public road with access provided by agreement with the Cressy Research Station. Anglers are indebted to the farm lessees, Upper Murray Seeds and Hydro Tasmania for their assistance in maintaining access and the public facilities including the toilets and boat ramp.
With good flows in Brumbys Creek and warm overcast weather, fly anglers are enjoying excellent sport to fish rising to damsels and red spinners. The size and condition of fish has improved on recent seasons. Please ensure access is maintained by respecting the facilities provided and following the access rules.