Lake Leake Boat Ramp closure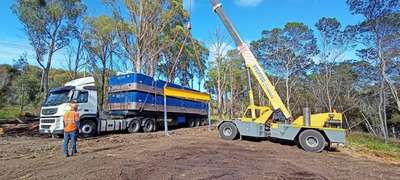 Due to unforeseen circumstances the Lake Leake boat ramp closure will now occur from 9.30 am Wednesday 29th March 2023. Sub41 Construction Management and Tas Divers Group will be loading out construction equipment using the Lake Leake boat ramp and associated car park on the above mentioned days. For safety reasons, the area will be cordoned off during this time.
The barges are be used for dam maintenance work.
The contractors apologise for any inconvenience and plan to be clear of the area as quick as possible.
The boat ramp at Kalangadoo can be used for launch and recovery during this period.