Lake Binney boat ramp upgrade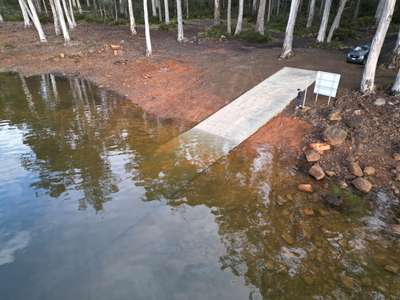 Marine and Safety Tasmania (MAST) and Hydro Tasmania have recently completed a major upgrade of the Lake Binney boat ramp. A completely new concrete ramp has been constructed to a level of -4.5m below full supply level. This will allow the ramp to be used throughout the normal operating range of the lake.
The IFS has been busy stocking the Bradys chain of lakes with rainbow and brown trout in preparation for the 2023-24 season. Renew or purchase your licence from 1st July 2023 and be ready for the opening on 5th August 2023.