Look out for your licence renewals!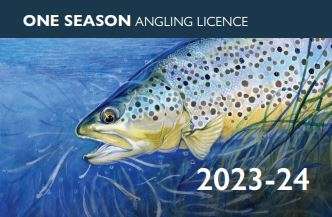 With only five weeks until the brown trout waters open, don't forget to renew your licence before you head out fishing.
The new angling season opens Saturday, 5 August. Be prepared and purchase your licence now!
In preparation, the IFS will start sending out licence renewals from 1 July.
The Tasmanian Government has made junior angling licences free until the end of the 2024-25 season. Junior anglers from 14, up to and including, 17 years of age still require an angling licence to fish Tasmania's inland lakes and waterways. For further information regarding the free angling licence, please visit our website.
Junior anglers under 14 years of age do not require an angling licence.
To buy a licence go online at www.ifs.tas.gov.au, visit any Service Tasmania Shop or drop into your local tackle store.
Coming off a third consecutive La Niña, the outlook for trout fishing in Tasmania is fantastic. The IFS has already stocked over 11,000 brown trout and nearly 17,000 rainbow trout for the coming season.
See you on the water!