Latest Willow Warriors news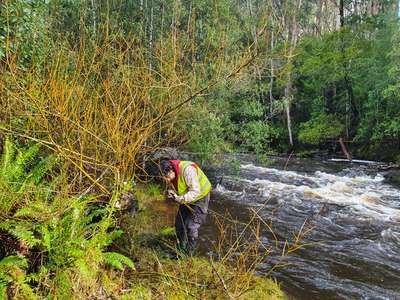 Thanks to all who came out to the recent Willow Warrior working bee. The warriors spent time performing follow-up treatment on willows and maintenance on a revegetated site on the Tyenna River at Westerway.
The Willow Warriors will be back out on the river on Friday the 30th of September.
If you would like to join us please contact Morgan from the Derwent Catchment Project morgan@derwentcatchment.org
For more information on trout fishing the Tyenna River check out the Angler Access brochure and Trout Fish Tasmania visitors guide.