The wild brown trout spawning run is on!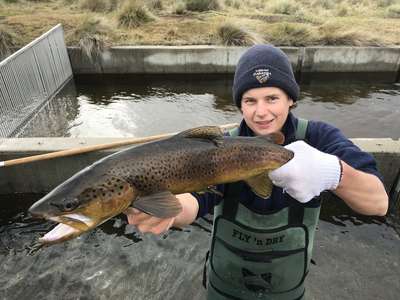 The wild brown trout migration is in full swing from yingina / Great Lake. Come to Trout Weekend 2022 at Liawenee, see this amazing spectacle as thousands of trout move up stream to spawn and talk to Inland Fisheries Service staff about their work.
Trout Weekend 2022 is all outside. The weather forecast looks good but come prepared for the conditions of Tasmania's central highlands – snow, rain, hail and sun!
As Saturday is election day you can vote at the Miena Community Centre, 55-57 Cider Gum Rd. It is open from 8am to 6pm