Angling licences available for the new season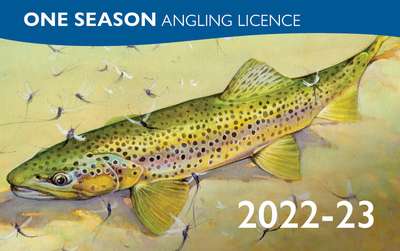 Only four weeks until the brown trout waters open so don't forget to renew your licence before you head out fishing.
The new angling season starts on Monday 1 August with the brown trout waters opening on Saturday 6 August. Be prepared and purchase your licence now!
As we head into the new season the outlook for trout fishing in Tasmania is fantastic.
Lake levels are good, with river flows steady following the wetter La Niña period.
The Tasmanian Tagged Trout Promotion will see a further fifty tagged brown trout released into waters around Tasmania for the 2022-23 season. Each tag will be worth $2,000 to the lucky angler. For more information go to the IFS website.
The Tasmanian Government has made junior angling licences free until the end of the 2024-25 season. Junior anglers from 14, up to, and including, 17 years of age can fish Tasmania's inland lakes and waterways with a free angling licence.
Junior anglers under 14 years of age do not require an angling licence.
To buy a licence go online at www.ifs.tas.gov.au, visit any Service Tasmania Shop or drop into your local tackle store.
See you on the water.