Oatlands the place to be on the weekend August 13-14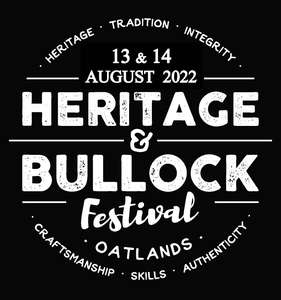 Old meets new in the historic township of Oatlands with the annual Heritage and Bullock Festival weekend on Saturday August 13 and Sunday August 14.
Trades from a bygone era, crafts and bullock trains down the main street will mix with the brand new $14 million Callington Mill Whisky distillery, making it a visit sure to please all age groups.
A free event, it is set to again be especially popular with families and those from the city.
A big new drawcard this year is the Collector's Roadshow, where the public is invited to bring along their antiques, family heirlooms or collectibles to present to experts and find out the history and value. Based on the BBC TV show concept, it is expected to be a popular attraction 11-1pm both days.
"Oatlands is such a perfect location for a festival of this nature, and being a free event, it makes it a great day or weekend out for everyone," event organiser Wendy Young said. "Oatlands has the largest number of intact Georgian buildings in a Village environment in Australia, so it is appropriate that a festival showcasing traditional trades and crafts is being held in such a unique location." "But Oatlands is also offering so much more nowadays, with trendy cafes, retail shops and the distillery of course."
On daily from 10am-4pm with historic buildings and businesses in the High Street open or hosting events. Also on offer:
Street parade starts at 10.30 moving down High Street to the Esplanade
• Commissariat wood fired bakery – 1883 ovens in use and buy a loaf of bread – Bread will be available from 10.30 each day
• Michael Iles and Dr Robert Simpson AM and a couple of experts will be demonstrating casting and angling display
• Wooden Boat Centre – Wooden Boat display
• Australis Knots – Rope making machine, knot tying
• Brian & Lyn Fish Bullocks will carry a load of whisky barrels from the Callington Mill Distillery on the wagon as part of the parade
• Lee-Anne Peters will be Artist in Residence at 79 High Street Oatlands – Nature inspired acrylic painter
• Kevin Hart will be demonstrating dry stone walling
• 'Lime wash' demonstrations by Brad Williams
• Edwin Batt has confirmed he will be using the Court House for a theatre production – "More bull than Bullocks" – interviewing, poetry and singing and bullocky lifestyle
Collectors Roadshow – Bring in your item and meet our team of experts to get an
opinion and story – Collectors stalls available
• Decade by Decade exhibition at the Oatlands Gaol
• Almost Heaven Clydesdales – Offering rides on a wagon
• Steam Engines
• Vintage Machinery
• Plenty Provisions – Highland cattle hides, tanning process, heritage farm practices
• John Rowlands – Shearing display
• Northern Tasmanian Light horse Troop – WW1 Memorabilia, static display, side
saddle demo
• Peter Seekings – Calligraphy
The link to the Facebook page:
Heritage & Bullock Festival Oatlands | Facebook
Further information: www.southernmidlands.tas.gov.au or Facebook link.
Interviews: Wendy Young 0458 711 028; or Andrew Benson 0429 852 730;
Contact: Keryn Nylander Nylander Consulting 0418 996 536