Update on the Tarraleah hydropower scheme from Hydro Tasmania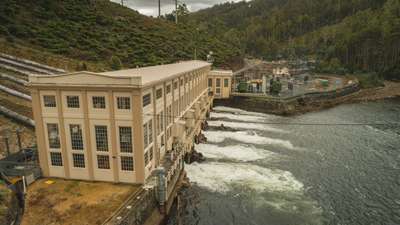 For over 80 years, Tarraleah has been one of Tasmania's most important power schemes and an icon of the Derwent Valley. Tarraleah is an important part of Hydro Tasmania's Battery of the Nation project which is looking to upgrade to the existing hydropower system and add new pumped hydro in the future.
Hydro Tasmania has been investigating a possible new future for the Tarraleah scheme, one that will set it up to better meet the needs of Australia's changing electricity market and deliver benefits back to Tasmania.
The electricity market is transitioning to more variable energy sources like wind and solar. Hydropower and pumped hydro will play an important role in filling the gaps when these sources are not available, to ensure the electricity grid stays reliable for consumers. That's where Tasmania comes in.
In April this year, the Federal Government announced a funding commitment of $65M to support Hydro Tasmania in progressing works on Tarraleah. This includes assessing the commercial viability of redevelopment and completing a program of upgrade works that position the scheme well for the future, regardless of the outcome of the commercial decision.
Hydro Tasmania is preparing to start this program of upgrades associated with a future new single water conveyance, staged over the next couple of years. Activity will start near Lake King William and Mossy Marsh Dam in mid August and public access near construction areas will change during the construction period to ensure everyone's safety.
The main activities set to start are preparatory activities for construction of a new intake at Lake King William; dam safety improvements at Mossy Marsh Dam and provision of a new emergency spillway location and road and services access to the upgrade construction sites.
Hydro Tasmania has set up a Tarraleah project site - https://connect.hydro.com.au/reimagining-tarraleah - where you can find more about the project and upcoming upgrade works, ask questions and subscribe to updates as the project progresses.
Locals and interested parties will have the chance to have a say on Tarraleah's future a little later in the year as Hydro Tasmania prepares to commence approval processes for the redevelopment. Feel free to get in touch in the meantime!