Whitebait season 2021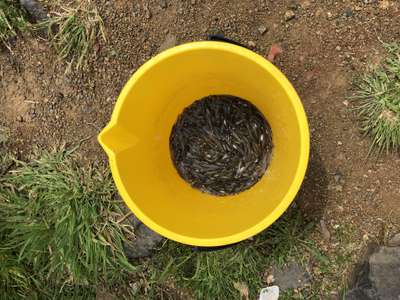 The 2021 whitebait season is almost upon us, and opens on Friday 1 October. The season will run for 6 weeks before closing on Thursday 11 November.
A whitebait licence is required to fish for whitebait. Licences are available for $33 from the IFS website, Service Tasmania outlets and selected tackle shops.
A whitebait licence permits anglers to take a maximum of 2 kilograms of whitebait per day, and a total of 10 kilograms for the season. Please check the 2021-22 Inland Fishing Code for the regulations relating to whitebait fishing.
The following waters are open to whitebait fishing this year:
Brid River
Don River
Duck River (except 50m above or below the weir)
Henty River
Huon River
Inglis River
Little Forester River
Pieman River
River Derwent
River Forth
River Leven
kanamaluka/River Tamar
Rubicon River (except 50m above or below the weir)
With the weather warming up why not purchase a licence and go catch a feed of whitebait, or any number of the sea-run trout chasing the bait upstream around the State at the moment!