Whitebait poacher gets big fine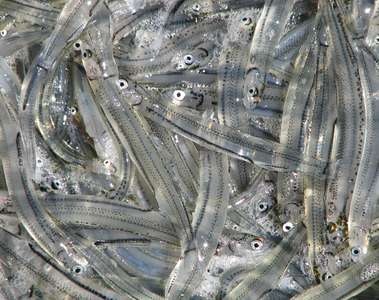 On Friday 22nd January 2021 David George McDERMOTT appeared in Devonport Magistrates Court on 34 charges relating to the illegal taking of whitebait.
Mr McDERMOTT pleaded guilty and was convicted on all charges. He was fined $13260.
The charges related to the taking of whitebait from the Mersey River in October 2019. The Mersey River was closed to the taking of whitebait at the time. Mr McDERMOTT was found by our Officers taking whitebait on several days.
Magistrate Jackie Harnett acknowledged the fragility of the whitebait fishery in her sentencing submission.
Whitebait regulations are in place for a reason. The fishery is fragile because of over fishing between the 1940's and 1960's. Illegal fishing for whitebait puts the species and recreational fishery at risk.
If you witness illegal fishing, or anything suspicious at our inland waters please let us know. You can call 0438 338 530 or 1300 INFISH (1300 463 474). You can email us at infish@ifs.tas.gov.au