Australia Day long weekend compliance patrols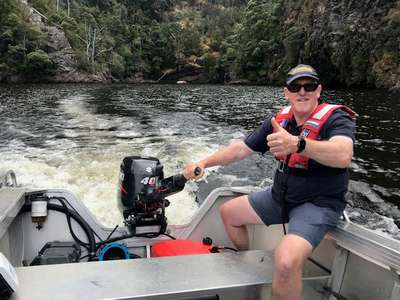 The Australia Day Long weekend saw many anglers take advantage of the idyllic weather and go trout fishing.
Over the weekend Officers from Inland Fisheries, Tasmania Police and Marine and Safety Tasmania patrolled waters state wide.
Overall 274 recreational angling inspections were completed. 121 recreational boating inspections were also conducted.
Under Inland Fisheries rules three people were found to be fishing without a licence, and one person was found to be using bait in an artificial lures only water.
Under Marine and Safety Tasmania rules four people were found not wearing their PFDs. Three vessels were found to be exceeding 5 knots in restricted areas and two had failed to display their boat registration numbers correctly.
Eight Conditional Cautions were issued for the wearing PFD's that did not comply with the new AS4758.1 standard. The older style PFDs (AS1512 standard) were made obsolete on January 1st this year.