Wild rainbows to Little Blue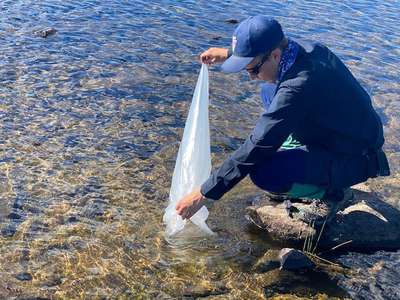 Yesterday, we stocked Little Blue Lagoon with wild rainbow trout fry from Liawenee Canal. All of the fish travelled very well and seemed to enjoy their new home.
Lying within the Nineteen Lagoons area of the Western Lakes this is a fishery that relies upon stocking by the IFS. This is the only exclusively rainbow trout fishery in the Nineteen Lagoons and as there is no natural recruitment the season opens and closes is in line with brown trout waters.
The fry are harvested from the spawning of wild fish in Liawenee Canal which provide vigorous stock. Artificial only methods are permitted with a two fish bag limit and a minimum size of 420 mm. As Little Blue Lagoon is only small, gentle handling of fish and catch and release is encouraged. Remember 'Keep em wet" if you choose to release.