Risdon Brook Dam reopens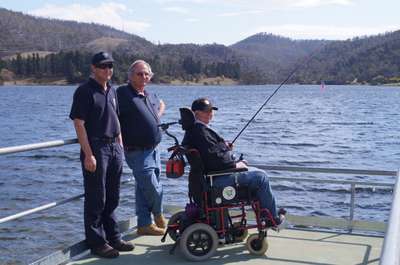 Risdon Brook Dam was reopened to the public on 29 January 2021 after a lengthy closure due to storm damage and to allow upgrades to public facilities: https://www.taswater.com.au/Community---Environment/Risdon-Brook-Park.
This is great news for anglers with disabilities as the water level is currently suitable for fishing from the two purpose built platforms. The water is reserved for anglers with eligible disabilities for the purpose of the Transport Access Scheme.
The IFS stocked the dam with 300 rainbow trout in May 2020. These fish should be in top condition and eager to bite after having the dam undisturbed for an extended period. Risdon Brook Dam is open from 7.30am to 8.00pm daily.