You can troll on Lake Leake with a petrol engine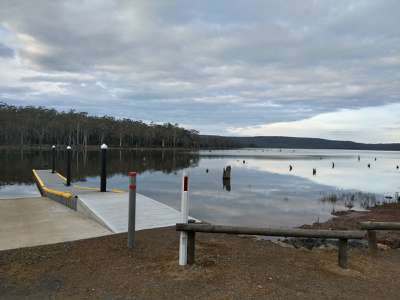 There have been questions about the use of petrol engines on Lake Leake. When Lake Leake was used as the water supply for Campbell Town, petrol engines were only to be used to move from one location to another. Petrol engines were not allowed to be used for trolling.
There was a rule change for the 2013/14 season which has since allowed anglers to use petrol engines for trolling.
Please note that Lake Leake has many stumps and logs which can cause serious damage to motors and boats. These are not only located around the shore but even in open water. Water levels are currently very high and many of these structures are hidden. Extreme caution should always be taken when boating on Lake Leake.
The lake has been fishing very well all anglers are encouraged to be aware of the rules that are available in the Tasmanian Inland Fishing Code 2020-21.
For more information download the Lake Leake and Tooms Lake Angler Access brochure.