Bradys Chain of lakes: the results of our Fisheries Performance Assessment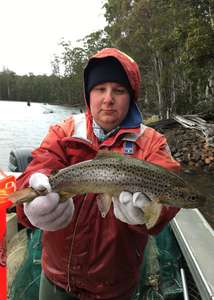 The Bradys Chain of lakes consists of Bradys Lake, Lake Binney and Tungatinah Lagoon.
In June last year, 7 000 adult brown trout were transferred from the Lake King William spawning trap into the Bradys Chain. Half of these fish were tagged, and the other half had their adipose fin clipped. The tagged fish were released into Bradys Lake. The fin clipped fish were released into Lake Binney and Tungatinah Lagoon.
In July 2019 we followed up with a survey to:
examine the number of brown trout and rainbow trout captured per box trap,
investigate the length structure of the brown trout population,
examine the weight and condition of brown trout,
estimate the size of the brown trout population, and
learn about the movement of the fish between the lakes.
A summary of these results are below. For the full results, read the Fisheries Performance Assessment Technical Report – Bradys Chain of Lakes 2019.
Over three nights in July 2019, we captured 314 brown trout. Thirty-seven were tagged fish, 51 fin clipped fish and 226 were resident fish. The split between the three lakes is shown below.
Marked Status

Bradys Lake

Lake Binney

Tungatinah Lagoon

Totals
all waters

Resident
(non-marked)

103

66

57

226

Tagged

16

9

12

37

Adipose Clipped

1

36

14

51

Totals

120

111

83

314
The average weight for resident fish, including small juvenile fish was 515 grams. The average weight for resident fish over 300 mm length (the minimum size limit) was 548 grams. Ninety-one per cent of the resident fish were greater than 300 mm.
One of the interesting results from the survey showed the growth of resident fish was similar to the brown trout transferred from Lake King William (see figure 1). Seventy two percent of the all brown trout captured were between 300 mm - 400 mm. There were no fish over 500 mm, with the largest measuring 478 mm.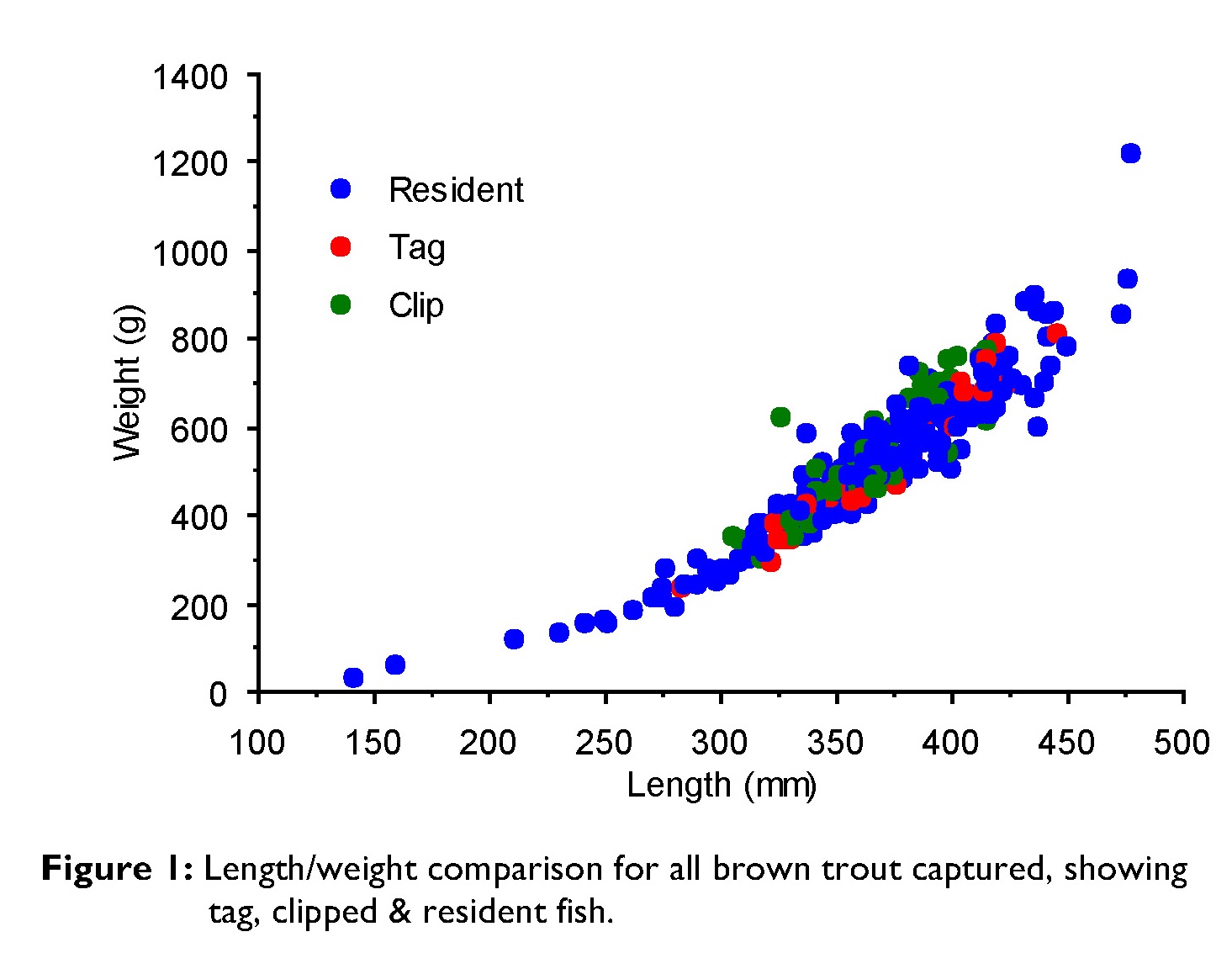 The full results of this survey, along with other key waters are available at, https://www.ifs.tas.gov.au/publications/.