Cancellation of Trout Weekend 2020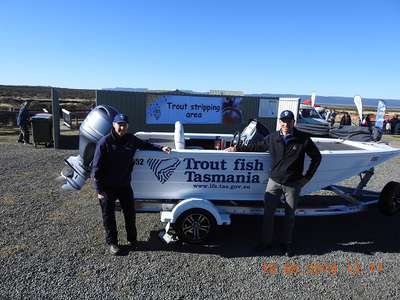 Due to concerns over the spread of COVID-19 and following the Federal Government's ban on outdoor gatherings of over 500 people, Trout Weekend 2020 will not be going ahead. The Inland Fisheries Service has reluctantly taken this measure, as this is an important event for anglers and the Central Highlands community alike.
The Trout Fishing Photography Competition continues. The competition winners will be announced at a later date.
Trout Weekend will return over Saturday 15 and Sunday 16 May in 2021 and we hope you will be able to join us once again at the Liawenee Field Station.